Welcome to the page of the Cardinal John Farley Assembly, #692 of the Fourth Degree.  We are made up of Brother Sir Knights from Neighboring councils within the Westchester-Putnam Conference.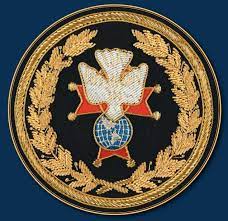 Fr. John M. Grady Council #503 - Port Chester
Rev. John A. Keogh Council #2108 - Tuckahoe
Mamaroneck Council #2247 - Mamaroneck
Fr. Edward F O'Sullivan Council #2579 - Harrison
Msgr. Stanley Mathews Council #3536 - Larchmont
Pelham Council #4413 - Pelham
Blessed Mother Council #14814 - Crestwood
__________________________________________________________________
Our annual membership Dues are $25 per Sir Knight.  Please send in your payment asap.  Kindly mail checks to:
          Cardinal Farley Assembly
          PO Box 485
          Mamaroneck NY 10543 
__________________________________________________________________
Our Assembly normally meets on the third Tuesday of each month in a rotation of hosting council locations.  The next meeting of the membership will be on the 17th of October.  Dinner at 7;30 PM.  Our meeting will start at 8:00 PM.  The Pelham Council #4413, in lovely, St. Catherine's School, will be our host.
___________________________________________________________________
Assembly Officers
The Faithful Navigator, Craig Skolnick presides at all meetings and enforces the rules and regulations of the assembly and the laws of the order. He is also the chairman of the Board of Trustees.
The Faithful Friar is the spiritual leader of the assembly. He is appointed by the Faithful Navigator.
The Faithful Captain, Chester Edwards performs the duties of the Faithful Navigator in the absence of the Faithful Navigator. The Faithful Captain is also in charge of social activities and those under the Good of the Order.
The Faithful Admiral, Frank Maresca is responsible for recruiting new members and the assembly's participation in the Fourth Degree Exemplification.
The Faithful Scribe, Richard Griffin maintains records of all meetings and conducts all correspondence of the assembly.
The Faithful Comptroller, Charles Sacco maintains membership records, collects and receives all money for the assembly, and prepares orders to the Purser for bills to be paid.
The Faithful Purser, Kenneth Padgett receives money from the Faithful Comptroller and pays orders signed by the Faithful Comptroller and the Faithful Navigator. He also maintains all money accounts.
The Faithful Pilot, Vincent Palermo has charge of all properties of the assembly. He is also responsible for the Sentinels.
The Faithful Sentinels, Dennis Berberich and John McPeak ensure that all are in possession of a 4th Degree Membership Card.
The Board of Trustees, (Jeffrey Phillips, Anthony Fiore, and Santo Cacciola) consists of the Faithful Navigator, who is the chairman, and three members, usually Past Faithful Navigators. They supervise all the financial business of the assembly.
_________________________________________________________________
For more information about our group, please contact our Faithful Navigator Craig Skolnick: 914-733-7432 or [email protected]